Geography of Solta
Šolta is an island not far from Split, west of the island of Brač, the size of 51.9 km², separated from the mainland by the Split Channel and from Brač by the "Split gate".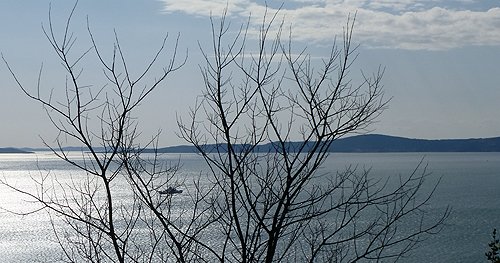 The highest peak on the island, is Vela Straza, at an altitude of 237 m, near the Gornje selo (Upper Village). The main town on the island is Grohote. The highlight of the island is its rich flora and fauna in particular (over 100 species of birds, wild boars, rabbits, etc.). Close to the island Solta, near Maslinica, there are seven islands.
Short history of Solta
The island has been inhabited since prehistoric times, and it was first mentioned in the Pseudoscylax (4th century. BC), by the name Olyntha. Later named Osolenta. In the 6th century Solta was a refuge for refugees from Salona. From the 7th century on it is part of the Split commune. The Croats renamed it Sulet. Under the influence of the Venetians a Romanization of Croatian names is occurring and that is when the name Solta is adopted.
Solta Islands
On the western side of the island, near the Maslinica, there are seven small islands: Balkun, Rudula, Grmej, Stipanska, Saskinja, Polebrnjak and the rock Kamičić (Pebbles). On the largest of them, Stipanska, an early Christian church with a Benedictine monastery was erected in the 5th and 6th century. Its remains are still visible to this day.
Interesting facts about Solta
In the 4th century the Emperor Diocletian, who lived nearby in his palace (today the centre of Split), used the smallest bay Nečujam as his fishpond. That's why its name Piškera (ital. peschiera - fishpond) is used until today. The ruins are still there, at the bottom of the sea.
---
Private accommodation at the Šolta Island - Summer 2018
Search for private apartments at the island of Šolta - holiday homes, villas, rooms and apartments